Our Events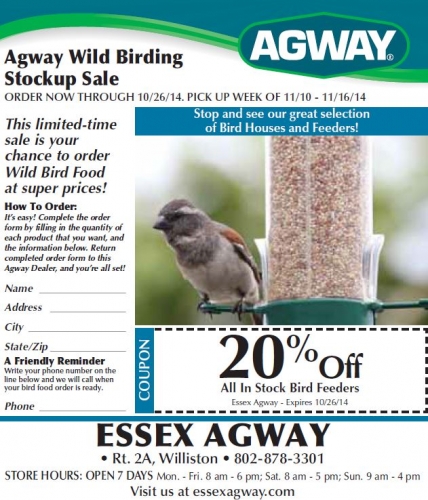 Bird Seed Stock Up Sale
In-store Event
This limited-time sale is your chance to order Wild Bird Food at super prices! Order now through October 26th, 2014 for pick up the week of November 10th, 2014 through November 16th, 2014.
Click here to get your order form today!
Please bring your completed order form to Essex Agway. Be sure to check out our great selection of bird houses and feeders.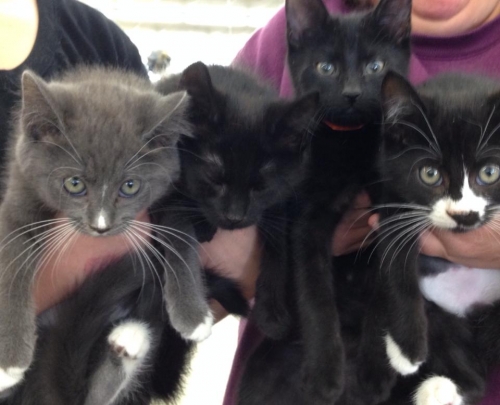 Adopt a Shelter Cat
Community Event
Are you ready to add a furry addition to your family?
The Franklin County Humane Society Shelter is currently experiencing an overload of kittens and cats at their shelter. If interested in adopting, please stop in to Essex Agway to inquire.